Packard Bell M/Board Identification
There are two main ways to work out which motherboard is in your Packard Bell computer.
1. On the back or bottom of you computer, there should be a sticker which contains your serial number, and also a model number or FCC ID number. This can appear in a number of different formats, ie
FCC ID: FOD640pt - This signifies a 640 Motherboard.
Model : A940-4X4E680 - This signifies a 680 Motherboard.
2. If you cannot find the sticker, and your Packard Bell came with a Pentium Processor (P75-P200) in it, you can also read the BIOS screen when your computer boots up, ie,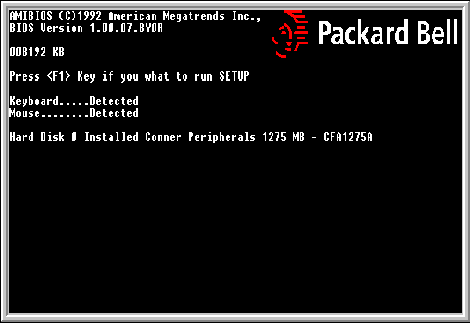 and then check the last 4 letters of the second line (in this case BYOR) against the BIOS ID column of the motherboard table on the previous page.
---
---